The highest priority of Bettersweet Bakery is to ensure that your wedding cake is as special as your day. We will create for you a delicious experience that both you and your guests will thoroughly remember.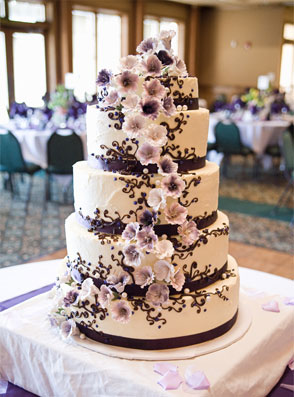 There's a lot of planning that goes into creating an individualized cake, dessert bar, or cupcake display. In order to fully understand what you desire, we require an initial consultation and offer subsequent consults (as many as needed) at no charge.
Please note that a deposit is required to lock your wedding date on our calendar.  This amount depends on the number of estimated guests.  Please contact us for the exact amount.
We cannot hold dates without BOTH a scheduled consultation appointment and a deposit.
If a scheduled appointment is cancelled with less than 24 hour notice, we require a $20 fee to reschedule.
Bettersweet is already COMPLETELY booked for WEDDINGS the following dates in 2018:
February: 16th, 17th, 24th
March: 2nd, 3rd, 16th, 17th
May: 26th
June: 8th, 9th, 15th, 16th
July: 14th, 21st
August: 10th, 11th, 18th
October: 5th, 6th