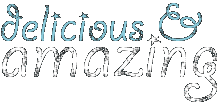 Located in Plymouth, Wisconsin, our custom-order bakery creates desserts to be the centerpiece of your next celebration.
Our works of art become the topic of conversation, among both your guests and your taste buds. [ about us ]
It's always a quick change over from the spring to the summer season here at BSB. Here's a few items we wanted to let … [ read more ]

Place your order online, and we'll have it ready for your next occassion.
---
Check out our frequently asked questions to learn about our items, how to place a custom order, and more! [ learn more ]
---